Security Shutters Alliston
Installing roll-up shutters is one of the wisest investments you can make. Besides increasing security, they also improve ventilation and keep insects at bay.
For that reason, you can't go wrong with mounting roll-up shutters. Alliston homeowners have enjoyed them for years, and you too can benefit from these convenient panels.
Roll-Up Shutter Installation Services
Shutter Pros offer top-notch roll-up shutter installation services. We can mount a sturdy, tough model made of marine-grade aluminum that's extremely hard to break.
We also offer a wide variety of styles and colours to match the rest of your property. Whether you need roll-up shutters in your gazebo, garage, or storefront, you can count on us.
Garage Doors & Laneway Shutters
Contact Shutter Pros for unmatched roll-up shutter installation in your garage. They let you control the amount of light entering the area, increasing your privacy. They're also operated easily – with the push of a button.
Our laneway roll-up shutters operate the same way. Using your remote control, you can lower the shutters to block out the outside commotion and significantly improve privacy.
Doors & Windows Roll-Up Shutters
The best way to make doors and windows more secure is to install roll-up shutters. Alliston homeowners can gain a lot from this investment. Besides reducing the risk of burglary, custom-made roll-up shutters also offer tremendous aesthetic appeal.
Best of all, Shutter Pros can mount low-maintenance, high-quality roll-up shutters that resist wear and tear. Plus, the colours can complement your property for a uniform look.
Counters & Cabinets Roll-Up Shutters
Your counters and cabinets usually contain valuable items and files. Leaving them unprotected enables potential thieves to steal them more easily.
The simplest way to help prevent this scenario is to hire Shutter Pros. Our roll-up shutters enclose your counters and cabinets to maximize security. Additionally, you get excellent warranties on our craftsmanship, giving you additional peace of mind.
One of the biggest challenges of maintaining your storefront is controlling the elements. High winds can potentially damage your merchandise, while branches and other debris can pose a threat to your windows.
Privacy is another major concern. Exposed storefronts enable burglars to check out the valuables and lock in a new target.
Roll-up shutters solve both problems, and Shutter Pros is the best team you can hire for the installation. We'll carefully analyze your needs and deliver an effective, tailor-made solution.
Benefits of Installing Roll-Up Shutters
Mounting roll-up shutters is one of the most beneficial additions to your property. They are a powerful theft deterrent, making invaders less likely to target your home or business.
Moreover, roll-up shutters absorb heat. The gap between the window and your roll-up shutter limits heat transfer, keeping your windows cool.
On top of that, Shutter Pros can install energy-saving roll-up shutters to reduce your electricity bills.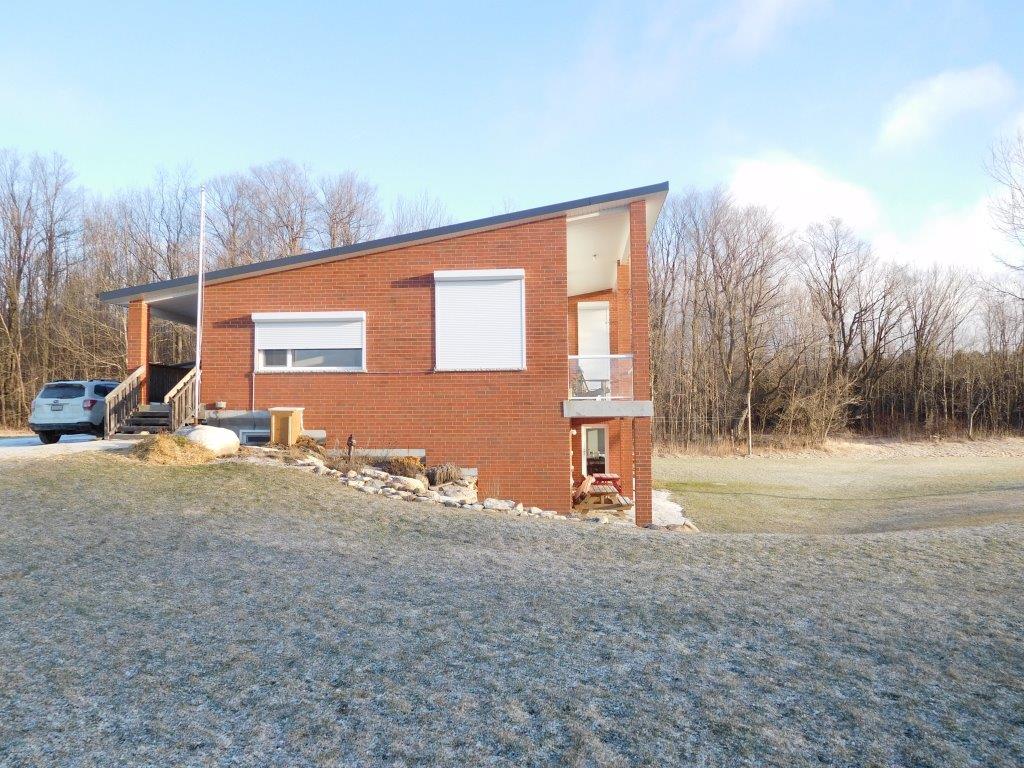 Why Choose Shutter Pros in Alliston, Ontario?
Shutter Pros guarantee absolute satisfaction, whether you need residential or commercial roll-up shutters. We'll make your doors, garage, laneways, and storefronts much safer with appropriate installation methods and durable materials.
We are the go-to choice for Alliston residents due to our advanced designs and seamless operation of our roll-up shutters. If you want robust yet easy-to-use products, give us a call.
Roll Up Shutters Installation in Alliston
Roll Up Security Shutter Installation & Service in Alliston
Let us know your project requirements and required sizes.
We will provide you with a written estimate and project timeline.
Professional security shutter installation.